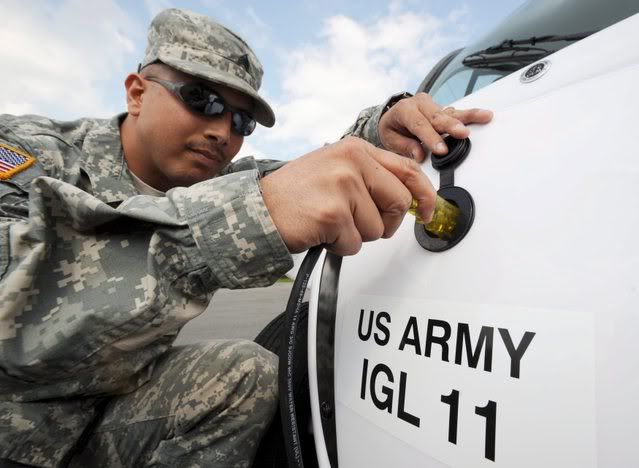 The Pentagon, the federal government's largest user of oil and historical early adopter of cutting-edge technologies, has placed its next big energy bet on plug-in electric vehicles, according to a report by Annie Snider on Greenwire.
"Industry experts say it could be a game changer for a section of the market still trying to find its footing," Snider wrote.
According to the story, the Defense Department will spend $20 million in a pilot program testing a fleet of plug-in electric trucks, buses and related infrastructure that will allow them to communicate with the power grid.
That means they'll be able to use the vehicles' batteries as storage, moving power back and forth between the vehicles and the grid based on current need.
The revenue generated by vehicle-to-grid transfers would offset the higher price of electric vehicles, and after 10 years, the military calculates, money saved would cover the upfront investment in charging infrastructure and pioneering software needed to manage the fleet.
"We believe we can bring plug-in electric vehicles into DOD's nontactical fleet in such a way that we reduce our overall fleet expenses and increase our mission capabilities while achieving our energy and environmental objectives," Camron Gorguinpour, special assistant to the assistant secretary of the Air Force for installations, environment and logistics, said in the Greenwire report.
And that sounds like a winning strategy to us.